DENTISTRY / DENTAL TECHNOLOGY
DENTISTRY / DENTAL TECHNOLOGY
For your convenience, our stomatology and dental technology unit and the guesthouse are all located in the same place.
We will ensure that during your vacation you receive proper dental care and prosthetic devices under warranty. You can read here about our warranty:
DENTAL TECHNOLOGY
I am Attila Nagy, Master Dental Technician, founder and owner of Dental Home, owner and operator of the Korona Panzió, and the professional leader of the dental technology laboratory.
– I have founded the dental technology laboratory (located at Korona guesthouse) in 1999. We will ensure that you are implanted dental technology materials of the type and colour what you exactly need, agreed with the stomatologist personally by me.
Currently, I have 5 colleagues, with whom we conduct a well-coordinated team work, together with our stomatologist, in a patient-centred approach. I consider my own professional training and that of my colleagues to be of paramount importance, therefore, I place great emphasis on attending courses held by renowned representatives of our profession, ensuring thus continuous improvement.
– We will also ensure that during your dental treatment you enjoy your stay both at Korona Panzió and in Sárvár and receive our usual high-quality services, whether it is about accommodation or airport transfer or organization of programs.
– We will guarantee that maximum precision, accurateness and real costs are ensured and deadlines are met, at the same time.
Should you have any questions, please, don't hesitate to contact us!
DENTISTRY
I am Zsolt Temesi, stomatology specialist.
I graduated in 1991 at the Medical University in Pécs. I have been working almost 10 years under the supervision of older and more experienced stomatology specialists, where I was able to acquire all my professional skills at an empirical level.
In 1997, I have started my private practice in Sárvár.
I have been taking care for most than 10 years of meeting dental needs of my mostly Austrian, German, Swiss and Italian patients. My foreign patients do recommend me to each other, since they have received in Hungary the same high-quality services they are used to at home, but at a more favourable price.
In my practice, the most important thing is to perform a precise and scrupulous dental examination, choose the best treatment for you (after evaluating and explaining possible choices) and to perform it painlessly.
At the beginning of any intervention needing multiple treatment sessions, I draw up a written budget, which clarifies both partial and total costs of requested tasks. This allows you to plan your expenses.
My professional skills, the use of the most up-to-date dental filling and impression materials and my dental office equipped with modern devices and being suitable even for oral surgeries will guarantee that at the end of treatments you will leave with a really esthetical denture.
Briefly about a treatment course
We will prepare your preliminary treatment plan based on panoramic X-ray scans provided by you to us and other scans. During this step the condition of your mouth and dentition will be recorded using a stomatological software.
After personal evaluation of your condition, we will prepare a customized treatment plan.
This will help us to decide on which intervention would be the most optimal for you, how much would it cost and how many sessions would be needed. Based on the above, we will inform you about materials and therapeutic procedures used and all your questions will be answered.
In each case you will receive both the treatment plan and the budget in writing.
Dental treatment will only be commenced, if you accept in writing the recommended plan.
patients made use of dentist / dental technician services
years old dental office / dental technology laboratory
persons ensure your comfort and your dental care
I have been regularly visiting the doctor for a long time. What I mostly like in doctor's treatments, is that I can be totally confident that I will always receive the most up-to-date techniques used with the greatest experience and best skills. I confidently entrust myself to the doctor's hands. Furthermore, by meeting the doctor I got to know a really nice man, who carefully considers patients' needs. I am particularly pleased that besides my dental treatments I can always enjoy a pleasant relaxation. The Spa is really close and awesome trips can be made in the surroundings; Dental Home's team always helps me even in organizing these trips. I always enjoyed my stay at Dental Home both alone and with my family. I warmly recommend their services to everyone.
I wish to thank for the greatest care and kindness I have been experiencing during my stay here. Besides receiving professional dental care, the leader of the dental technology laboratory followed all along the whole dentistry work, in order to achieve the most perfect results. The Sárvár Spa is amazing, while the team of the Dental Home helped me to explore the neighbourhood, too. All at a very reasonable price. I can only recommend this service to everyone.
By meeting the doctor, I got to know a thorough and meticulous professional. He uses the most up-to-date techniques and I can receive the high-quality service I am used to at a fraction of Swiss prices. The doctor closely cooperates with the dental technology laboratory, all processes are maximally controlled and precise, in order to achieve the best results. And last but not least, the personnel of the Dental Home maximally helped me besides dental treatments to enjoy my stay in Sárvár spa town. Overall, I am extremely satisfied with this service and I will recommend it to everyone.
I could explore the beauties of Hungary at a quality level I am used to at home, but at a much more reasonable price. I had a really good time in Sárvár, while my teeth also look beautiful. I would recommend Dental Home to anyone.
I received typical German precision together with a nice vacation. I wish that everyone had such a pleasant dental treatment.
I have been provided with a really high-quality service at a very reasonable price. Dental treatments, the implant, the accommodation and the whole organizing achieved an extremely high level. Even my joint complaints have improved at Sárvár Spa. I totally recommend Dental Home in Sárvár to everyone who wishes to receive a high quality at a good price.
Our professional partners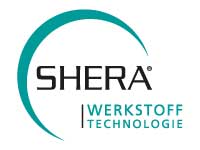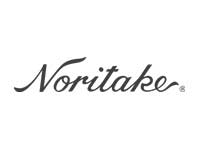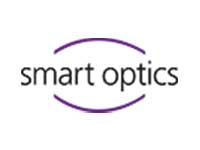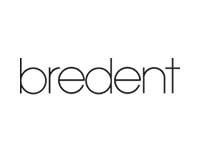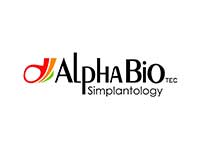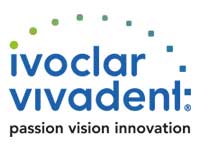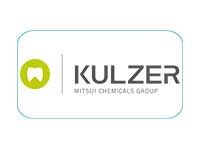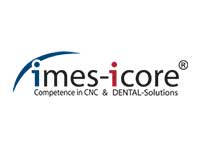 Ask for quotation!
If you are interested in our service, please contact us by mail, our colleague will contact you soon. Thank you.